Next Show
Meera will be performing in Grand Cara (Présinge, GE) on 16th of October 2022.
Meera: kathak dance
Paul Grant: tabla and santur
Sébastien Lacroix: sitar and dilruba
reservation necessary on www.shanti-news.ch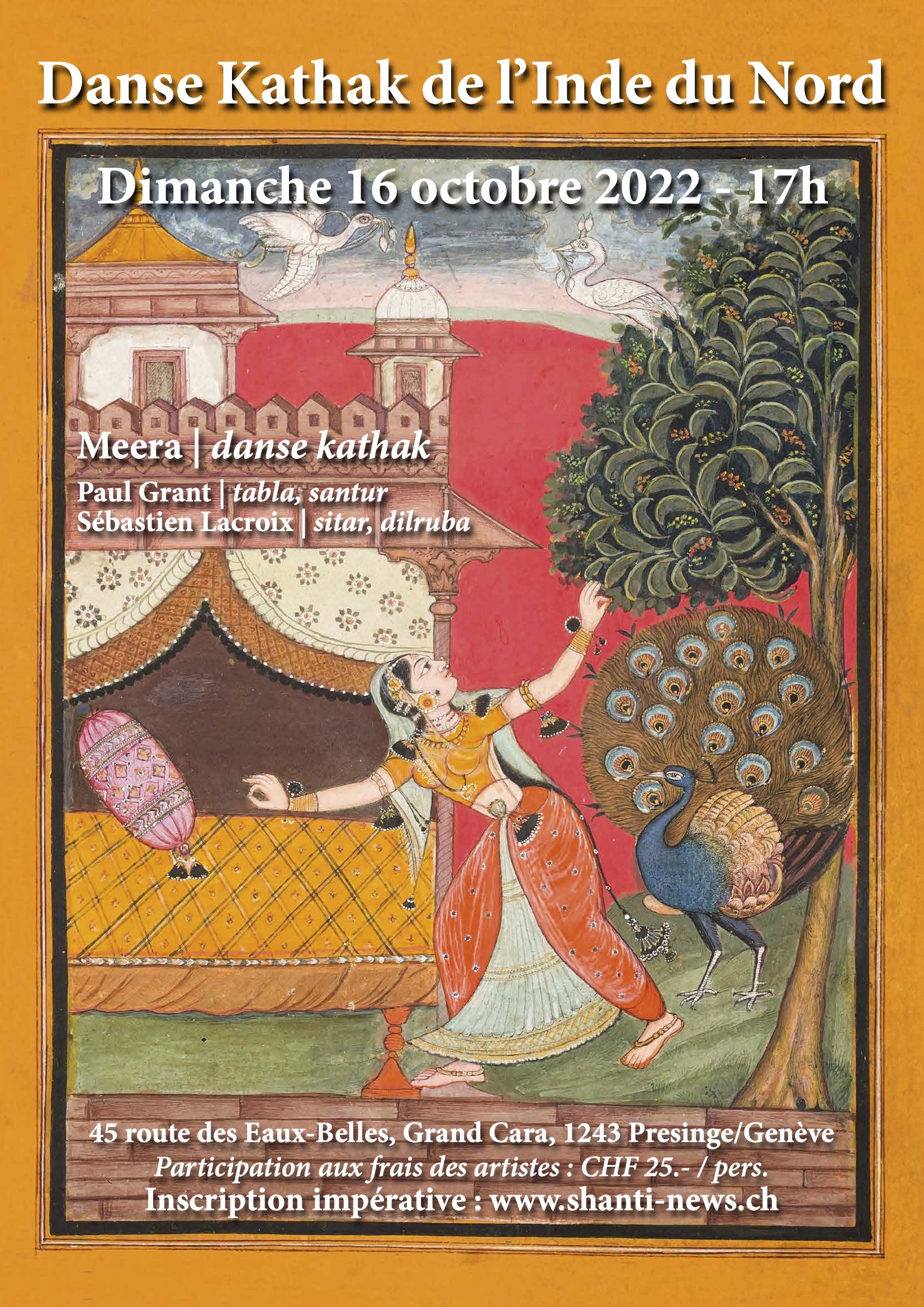 Make your ghungurus
Making and braiding ghungurus are part of the kathak dancer's regular rituals. Check the new tutorial on the YouTube channel to learn how to make your own.