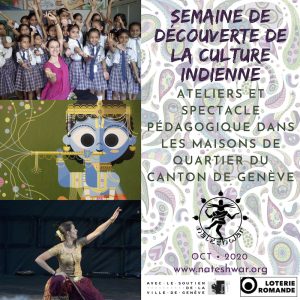 UPCOMING
INTRODUCTION TO INDIAN CULTURE WITH CHILDREN OF SOCIAL CENTERS IN GENEVA
The Association Nateshwar, is organizing a week of workshops to discover indian culture in the social centers of Geneva. Meera will teach dance and introduce the children to hindu mythology through story telling.
At the end of the week, the participating centers are invited to attend the show "The indian music room", a dance and music program in which Meera will present a classical recital in a playful way to introduce children to the indian classical arts tradition.
for more information, visit Nateshwar website or simply write to contact.nateshwar@gmail.com
Going on
CLASSES IN BHAGALPUR (INDIA) STARTED IN JANUARY 2020 UNDER THE BANNER OF SHRI RAM CHANDAN SANGEET FOUNDATION.
for more info call +91/8757164408 or e-mail srcsf.at@gmail.com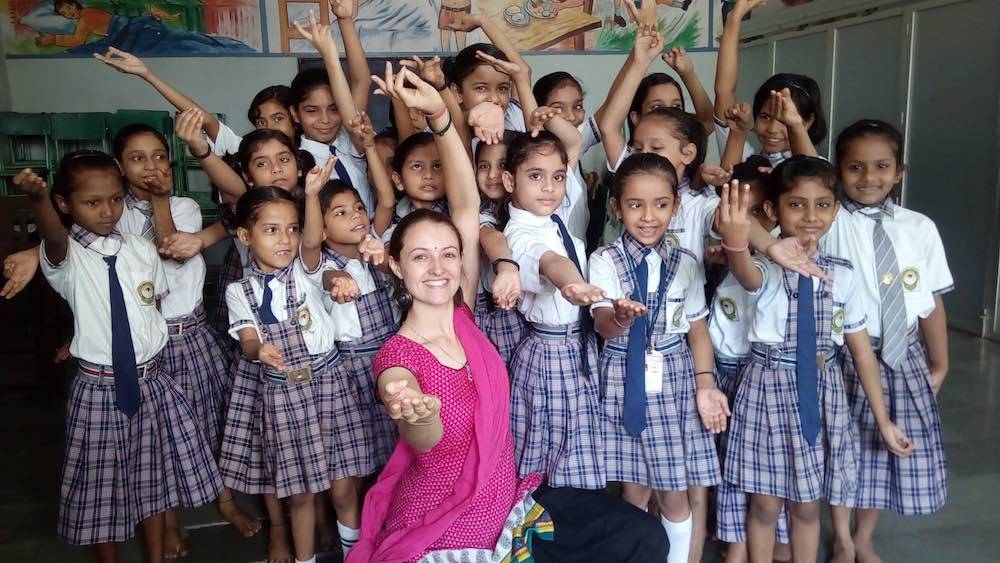 Past concerts
Meera has been performing extensively around India and Europe for years. Among other performances:
Sangeet Sabha Kashi – in presence of Pt. Kishan Maharaj ji, Varanasi, India (2008)
Festival Poussière du Monde, Geneva, Switzerland (2009, 2013, 2016)
Buskers Festival, Neuchâtel, Switzerland (2012, 2015)
Embassy of India, Bern, Switzerland (2012, 2014, 2015, 2016, 2017, 2019)
Banaras Hindu University – Faculty of Performing Arts, Varanasi, India (2013)
Sankat Mochan Sangeet Samaroh, Varanasi, India (2014)
Nuithonie, Fribourg, Switzerland (2014)
Banaras Utsav ICCR, Kolkata, India (2014)
Taj Mahotsav, Agra, India (2016)
Pt. Sharda Sahai Memorial Festival, Bhagalpur, India (2016, 2017)
Pt. Deen Dayal Upadhyay University, Gorakhpur, India (2018)
Nritta-Nritya, kathak seminar, master classes, lectures and program in UNIGE, University of Geneva, Switzerland (2019)